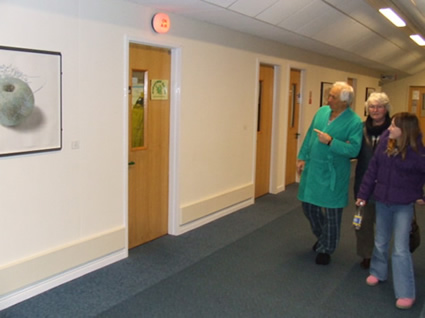 The first thing you'll see, of course, the door!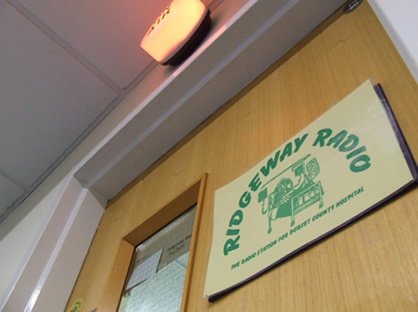 Welcome to Ridgeway Radio.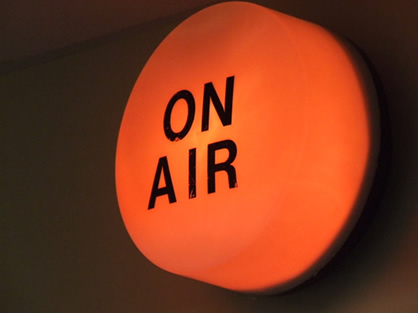 Shhh…were Live!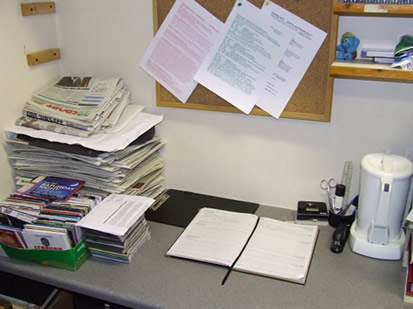 So this is where all the admin work happens. Note the kettle! Very important to the admin people!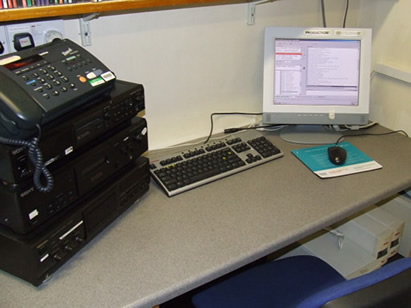 Here is where we create shows before going On Air, here at the production desk. News gathering, show preparation etc.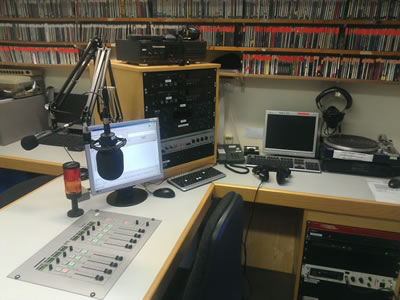 The Presenters view of the Broadcast Desk. Yes a mixing desk not the controls of an aircraft. I know, you can easily get confused can't you!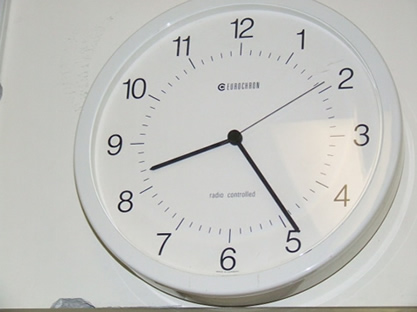 It keeps us on time. All the time.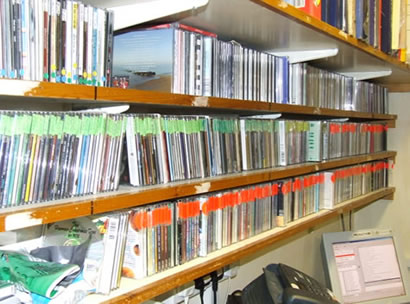 Here is our very extensive library of music, dating back to…?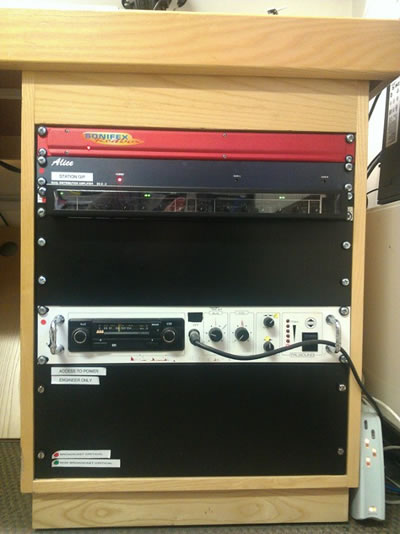 The racks. But where do I find a plug for the kettle?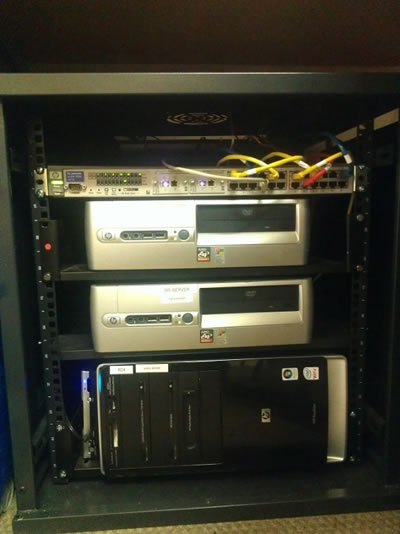 This is what keeps us going 24 hours a day - Every Day!