Check out the Listen page which is frequently updated including the latest additions of Ridgeway Magazine.
---
Ridgeway Today
On radio channel 1 of the Hospedia bedside unit
now and upcoming…
1:00am-
Overnight with Ridgeway Radio
keeping you company
5:00am-
Ridgeway Dawning
The dawn chorus and gentle music to ease you in to the new day
6:00am-
BBC Radio Solent
6.00 The Early Show from Southampton
6.30 Breakfast In Dorset from Dorchester
9.00 The Big Conversation from Southampton
10:00am-
Purbeck Big band
our resident band
10:30am-
Music Sweet and Easy
If it not possible to broadcast one of the listed programmes we offer Ridgeway Sound Mix, good talk, good music, good company.
Full programme schedule here
---
---
You may also like…
---
Ridgeway Radio is proud to be a member of the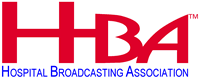 www.hbauk.com for more information about hospital radio in the UK
---
For up to date visitor information go to the Dorset County Hospital website. Click the logo.