Ridgeway Plus online
Alternative programming until 10am
Music Mix
---
Ridgeway Today in DCH
On radio channel 1 of the Hospedia bedside unit in Dorset County Hospital. Now and upcoming…
6:00am-
BBC Radio Solent
6.00 BBC Radio Solent from Southampton 6.30 BBC Radio Solent Breakfast in Dorset from Dorchester 9.00 BBC Radio Solent The Big Conversation from Southampton
10:00am-
The Purbeck Big Band
our resident band
10:30am-
Music Sweet and Easy
11:00am-
North, South, East and West
people, places and events with Heather Foster.
12:00pm-
Good Talk, Good Music, Good Company.
music, conversation and features.
If it not possible to broadcast one of the listed programmes we offer Good Talk, Good Music, Good Company.
Full programme schedule here
---
---
For up to date visitor information go to the Dorset County Hospital website. Click the logo.

Latest News

Opening of the new Friends of DCH Shop

On 16th May 2017 we attended the opening of the new, re-located, Friends of Dorset County Hospital Shop. Peter Foster described the scene and spoke to many of the volunteers involved in this much-valued service. Click the play button to listen to our coverage of the event.

Opening Of New Friends Shop 16th May 2017.mp3

..read more..
Ridgeway Magazine 10th May 2017

Good use for an old double decker bus. We report on one being converted into a "bus shelter" for rough sleepers
Dorset Police are asking for volunteers from villages to join "Community Speed Watch" while the French Police aim to issue 12 million speeding tickets with the help of new sophisticated radar traps.
Meanwhile the Community Car Scheme in Dorset needs volunteer drivers to take folk to hospital and doctors' surgeries.
Want to squeeze inside a WW2 tank, "drive" a Jeep and shoot down a plane? The Portland D Day Centre is hands-on war!

Click the Play button to listen (also available on our Listen page)
Ridgeway Magazine 10th May 2017

..read more..
---
You may also like…
---
Ridgeway Radio is proud to be a member of the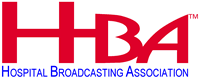 www.hbauk.com for more information about hospital radio in the UK