Listen to our live stream
 Click the play button below
or Click here to open the player in a new window (recommended since allows you to continue browsing this, or other, websites)
or if you have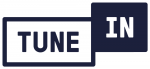 on your device, search for Ridgeway Radio
---
Today on Ridgeway Radio…
On radio channel 1 of the Hospedia bedside unit in Dorset County Hospital and Online (see above). Now and upcoming…
5:00am-
Ridgeway Dawning
The dawn chorus and gentle music to ease you in to the new day
6:00am-
Ridgeway Early Morning
Easy listening music with Kieran Williams
7:00am-
Start The Day With A Smile
Ridgeway Radio's Breakfast Show with Kieran Williams and Andy Worth.
Full programme schedule here
---
Latest News
In Pet's Patter our resident vet Malcolm Welshman talks about 'Man's Best Friend'
Following on from an item in the last programme about driving tests, we discover that Dorchester is the best place in the country to take your driving test! And we talk to Julia Manley, a Dorchester driving instructor
We make no apologies for returning to the ever-present subject of online scams. Plus, do you know what a ferrule is? Amongst other things it was the component of a scam in the 1930s
The Banff Mountain Film Festival visits Weymouth for one day only. We talk to its organiser Rosie Fuller
A potted history of the humble Penny….i.e. 1p
Continuing our feature in the last programme on wedding superstitions
---
KeeP 106 – Community Radio News
If you are interested in sponsoring the new community radio station for Dorchester, or would like to be involved with the station in some way, please use
this contact form
---
You may also like…
---
Ridgeway Radio is proud to be a member of the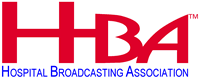 www.hbauk.com for more information about hospital radio in the UK
---
For up to date visitor information go to the Dorset County Hospital website. Click the logo.