Listen to our live stream

Click the play button below
or Click here to open the player in a new window
or if you have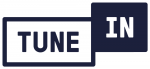 on your device, search for Ridgeway Radio
On radio channel 1 of the Hospedia bedside unit in Dorset County Hospital and Online (see above) on your own device. Ridgeway Radio now relays many programmes from KeeP 106 together with dedicated live programmes for DCH. Now and upcoming…
3:00pm-
KeeP Driving
with Rob Mott. Great music, special guests, travel and weather information, what's on and local news.
studio@keep106.com
to get in touch.
8:00pm-
Martin's Music Mix
with Martin Fiddick
Full programme schedule
here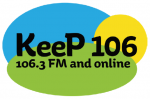 The new community radio station from Dorchester is now up and running and Ridgeway Radio is relaying some of it's programmes as well as live programmes especially for our listeners in Dorset County Hospital.
If you would like to be involved with KeeP 106 there are many ways to do so. We need volunteers including presenters, technicians, production assistants, fundraisers and local event reporters.
For more information about KeeP 106 follow these links:
If you are interested in sponsoring the new community radio station for Dorchester, or would like to be involved with the station in some way, please use
this contact form
Ridgeway Radio is proud to be a member of the
For up to date visitor information go to the Dorset County Hospital website. Click the logo…