Ridgeway Today – Online…
Listen to our live stream, Ridgeway Online. Click the Play button below.
or click this button to open a player in a new window –
Alternative programming until 8pm
2pm – Ridgeway Magazine presented by John Shepherd and Andy Venton
3pm – The Tall Ship Pelican. Rob Mott is aboard and talks to many of her crew
4pm – Good Talk,
Good Music, Good Company with Andy Senior and guest David Hollister
6pm – Music Mix
---
Ridgeway Today – in DCH…
On radio channel 1 of the Hospedia bedside unit in Dorset County Hospital. Now and upcoming…
11:00am-
Weekend Extra
music and features with either Martin Fiddick or Andy Senior
2:00pm-
BBC Radio Solent Sports Show
6:00pm-
Laughter Is The Best Tonic
6:30pm-
The Purbeck Big Band
Ridgeway Radio's resident band.
7:00pm-
The Great Performers
Geoff Atherton remembers the Great Performers. Tonight – Doris Day
Full programme schedule here
---
Latest News

Ridgeway Magazine 19th July 2017

To the Norwegian fjords where folk have to have two jobs to survive.
Know a wolverine: the mad dog-like predator that can climb trees and kills sheep for fun!
Politics: in Norway, even the fish voted no! to the EU.
We go below decks on a mighty cruise ship and the captain reads a letter form a 10 year old.
Follow-up story: winning Damers First School do it again.
In the week the Dunkirk film is released, we hear about "My Girl" and her float-on part.

Click the Play button to listen (also available on our Listen page)
Ridgeway Magazine 19th July 2017

Budding Business Children Take To The Airwaves

Budding business entrepreneurs Mary aged nine and Kyle aged eight from Damers First School enlisted the aid of Ridgeway Radio to sell their new product "Spic n Span" that they say "makes everything shine." They are taking part in the national "Fiver Challenge" competition entered by 1,000 schools introducing pupils in a fun way to financial numeracy, resilience and teamwork. Full story here.

Ridgeway Magazine 5th July 2017

Two budding business brains aged eight and nine talk about creating an eco-friendly product for a national young entrepreneurs competition.
We list the top 10 films of all time and learn the movies were a British, not Hollywood, invention.
Credit cards: the "flexible friend" is 51 and the ATM is 50 years old.
Did "World No Tobacco Day" pass you by? We investigate puff, snuff and statistical stuff.
Barbara Purnell, chair of Friends of DCH, reprises their work.

Click the Play button to listen (also available on our Listen page)
Ridgeway Magazine 5th July 2017
---
You may also like…
---
Ridgeway Radio is proud to be a member of the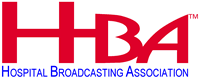 www.hbauk.com for more information about hospital radio in the UK
---
For up to date visitor information go to the Dorset County Hospital website. Click the logo.