Listen to our live stream
Click the play button below
or Click here to open the player in a new window
or if you have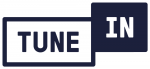 on your device, search for Ridgeway Radio
---
Today on Ridgeway Radio…
On radio channel 1 of the Hospedia bedside unit in Dorset County Hospital and Online (see above). Now and upcoming…
11:00am-
Ridgeway Magazine
with John Shepherd. Studio production Andy Venton. Among the topics today:
Enigma, the German military encoding machine, drew a full house at the Corn Exchange when it went on show as part of a talk given by world authority Dr. Mark Baldwin on how the enemy codes were devised and then broken. He tells Ridgeway Magazine Enigma was invented 20 years before the war and was sold in shops.
Weymouth's early history will have to be re-written…research shows the Black Death and great plague did not start with rats jumping ship in the port.
Where have all the newspaper delivery boys and girls gone? Broadwey Village stores still delivers newspaper but the number of boys and girls have halved in recent years and the conditions of employment (yes, really!) have tightened.
While re-visiting the subject of the circus, in the Beatles song "For the benefit of Mr. Kite" who was Mr. Kite and how did John Lennon come to immortalise him?
Second Chance, the Weymouth charity which collects and sells re-conditioned furniture and appliances to needy folk has closed – but there is still Dorset Reclaim as we report.
Is art worth collecting? No, we are told, buy what you really like.
And we invite listeners to play our song title game, courtesy of broadcaster and jazz band leader Chris Walker.
12:00pm-
The Midweek Music Programme
with Peter Foster including Music Notes, a diary and information feature on Dorchester music events
2:00pm-
Good Talk, Good Music, Good Company
Full programme schedule here
---
Community Radio News
If you are interested in sponsoring the new community radio station for Dorchester, or would like to be involved with the station in some way, please use
this contact form
---
Latest News
Andy Senior's Monday night show featuring some old favourites, maybe some you haven't heard for a long time or even not at all. Also, 'This Day In Music' and various quizzy bits.
---
You may also like…
---
Ridgeway Radio is proud to be a member of the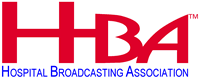 www.hbauk.com for more information about hospital radio in the UK
---
For up to date visitor information go to the Dorset County Hospital website. Click the logo.