Listen to our live stream
 Click the play button below
or Click here to open the player in a new window
or if you have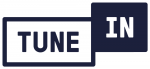 on your device, search for Ridgeway Radio
---
Today on Ridgeway Radio…
On radio channel 1 of the Hospedia bedside unit in Dorset County Hospital and Online (see above). Now and upcoming…
1:00am-
Overnight with Ridgeway Radio
keeping you company
5:00am-
Ridgeway Dawning
The dawn chorus and gentle music to ease you in to the new day
6:00am-
Ridgeway Early Morning
Easy listening music with Kieran Williams
Full programme schedule here
---
Community Radio News
If you are interested in sponsoring the new community radio station for Dorchester, or would like to be involved with the station in some way, please use
this contact form
---
Latest News
Vindictive Valentine cards? As well as sweet sentiments and soppy poems, 150 years ago there were also cards for cads and pigs…..male, of course. They are on display at the Priest House Museum, Wimborne.
The ancient Roman way of romance entailed violence to young women. Saint Valentine was not amused and lost his head to the Emperor Claudius, but not before he left a love message to a young girl…and started something!
Gardening tips – how to use ash and soot in the garden. Slugs and snails do not like it.
Even pets get the January Blues as we are told in this instalment of 'Pet Patter'.
Five things you must do before you go on holiday. And how you might beat the price hike for a passport.
News from Ridgeway Community Radio: plans for a ginormous fundraising sale of vinyl records, CDs, music videos and DVDs.
A Sneak Peek of the work in making the Shire Hall in Dorchester an historical experience to really look forward to.
---
You may also like…
---
Ridgeway Radio is proud to be a member of the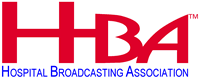 www.hbauk.com for more information about hospital radio in the UK
---
For up to date visitor information go to the Dorset County Hospital website. Click the logo.