---
---
You may also like…
---
Ridgeway Radio is proud to be a member of the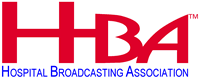 www.hbauk.com for more information about hospital radio in the UK
Check out the Listen page which is frequently updated. Latest additions are the commentary on Dorchester Carnival, two editions of Ridgeway Magazine featuring an International trip whilst en route to Russia and the Service commemorating the 72nd anniversary of D Day.
---
Ridgeway Today
On radio channel 1 of the Hospedia bedside unit
now and upcoming…
10:00am-
Sunday Brunch Bites
with Dom Cornfield and Hannah Longley
2:00pm-
Sunday Afternoon
with Charlie Hammer and Jonathan Chappell
OR Sunday Selection with Emma Rose Mandy
4:00pm-
R & J Sundays
with Joss Creswell and Rian Harvey
6:00pm-
Jim's Music Show
with Jim Davis
8:00pm-
Sunday Evening With…
music and features with Peter and Heather Foster.
OR 8pm The Sunday Service. 9pm Sunday Classics.
If it not possible to broadcast one of the listed programmes we offer Ridgeway Sound Mix, good talk, good music, good company.
Full programme schedule here
---
---
For up to date visitor information go to the Dorset County Hospital website. Click the logo.