Listen to our live stream, Ridgeway Online.
Click the play button below.
or Click here to open the player in a new window
or if you have

on your device, search for Ridgeway Radio
---
Today on Ridgeway Online…
Music Mix (alternative programming until 2pm)
---
Today on Ridgeway DCH…
On radio channel 1 of the Hospedia bedside unit in Dorset County Hospital. Now and upcoming…
10:30am-
Music Sweet and Easy
11:00am-
North, South, East and West
people, places and events.
12:00pm-
Good Talk, Good Music, Good Company
Full programme schedule here
---
Latest News

Recent additions to the Guest Interviews section of our online audio library

First broadcast in previous Good Talk, Good Music, Good Company programmes on Thursdays presented by Andy Senior and available on our Listen page here.

Andy talks to David Hollister, journalist, former radio presenter and one-time pop group roadie.
Andy Grant from Dorset Gliding Club shares his gliding experiences.
Chain-saw wood sculptor, Simon Vaughan, talks to Andy Senior at his roadside pitch near Wareham.
A visit to Swanage Lifeboat Station to meet Dave Turnbull, Coxwain and Mechanic of the Lifeboat.

Ridgeway Magazine 4th October 2017

Lost for words? We read 30 funny old words that have been rediscovered
What happens to lost luggage? It goes to auction!
Weymouth Council leader explains the North Quay sale problem.
Pet Patter: our vet talks about saving a python which had swallowed its heating pad.
Lost your umbrella on the underground? The lost property office dealt with 332,000 items last year.
War on waste – how long do things take to biodegrade?
Have you forgotten about a personal pension paid into at work? We tell you how to track it down. Useful info to accompany this item: to trace forgotten pensions phone 0345 600 2537, or go to this website www.gov.uk/find-pension-contact-details or write to Pensions Tracing Service 9, Mail Handling Site A, Wolverhampton WV98 1LU. Note, the Government's service is free whereas commercial companies providing the same service will charge you.

Click the Play button to listen (also available on our Listen page)
Ridgeway Magazine 4th October 2017

Application put forward for Community Radio Licence in Dorchester

Andy Worth, chairman of Ridgeway Hospital Radio, worked on the application and explained that his time broadcasting at Dorset County Hospital inspired him to start a new community radio station. Read the full story in the Dorset Echo here.
---
You may also like…
---
Ridgeway Radio is proud to be a member of the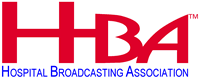 www.hbauk.com for more information about hospital radio in the UK
---
For up to date visitor information go to the Dorset County Hospital website. Click the logo.