Latest News
---
You may also like…
---
Ridgeway Radio is proud to be a member of the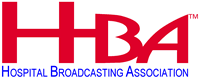 Ridgeway Today
On radio channel 1 of the Hospedia bedside unit
now and upcoming…
22:00: The Late Show
from BBC Radio Solent
01:00: Overnight
Good talk, good music, good company
05:00: Ridgeway Dawning
The dawn chorus and gentle music to ease you in to the new day
06:00: Saturday Breakfast
with Dom Cornfield waking you up for the weekend
08:00: Big Dorset Brunch from BBC Radio Solent
11:00: Weekend Extra
11am North, South, East and West people, places, events
11.30am Countryside and Gardens with Jane Soole
11.45am The Talking Magazine with Heather and Peter Foster. Produced in association with the S.W.Dorset Talking Newspaper
12.25pm Big Bands, Dance Bands and Jazz
1pm Laughter is the Best Tonic ! vintage radio comedy
1.30pm Music Sweet and Easy
Or 11am – 2pm WEEKEND EXTRA with Martin Fiddik.
14:00: BBC Radio Solent Sports Show
If it not possible to broadcast one of the listed programmes we offer Ridgeway Sound Mix, good talk, good music, good company.
Full programme schedule here
---