Listen to our live stream, Ridgeway Online.
Click the play button below.
or Click here to open the player in a new window
or if you have

on your device, search for Ridgeway Radio
---
Today on Ridgeway Online…
Music Mix (alternative programming until 9am)
---
Today on Ridgeway DCH…
On radio channel 1 of the Hospedia bedside unit in Dorset County Hospital. Now and upcoming…
5:00am-
Ridgeway Dawning
The dawn chorus and gentle music to ease you in to the new day
6:00am-
BBC Radio Solent
6.00 BBC Radio Solent from Southampton 6.30 BBC Radio Solent Breakfast in Dorset from Dorchester 9.00 BBC Radio Solent The Big Conversation from Southampton
9:00am-
Oyez! Oyez! Oyez!
a celebration of the County Town with Dorchester Town Crier Alistair Chisholm.
Full programme schedule here
---
Latest News

Ridgeway Magazine 20th September 2017

So you want to be a fire fighter? Section Commander at Weymouth Fire Station, Dave Allen, tells us about the job.

Two anniversaries:

The 999 emergency number is 80 years old and we chart its progress and warn about making hoax calls.
ERNIE, the machine that chooses Premium Bond winners is 60 this year. He's chosen prizes valued at £17 billion

School hols – do you want four or five short breaks a year?
Lucy from Poundbury Gardens gives her tips for September.
Concluding our series on the history of the cinema – it's all change at the flicks these days.

Click the Play button to listen (also available on our Listen page)
Ridgeway Magazine 20th September 2017 2017

Application put forward for Community Radio Licence in Dorchester

Andy Worth, chairman of Ridgeway Hospital Radio, worked on the application and explained that his time broadcasting at Dorset County Hospital inspired him to start a new community radio station. Read the full story in the Dorset Echo here.

The Shipping Forecast is 150 years old

The Shipping Forecast is issued by the Met Office on behalf of the Martime and Coastguard Agency. The lyrical weather report for the seas around the British Isles has inspired the likes of Blur, Radiohead, The Prodigy and Carol Ann Duffy.
---
You may also like…
---
Ridgeway Radio is proud to be a member of the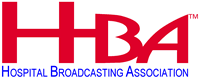 www.hbauk.com for more information about hospital radio in the UK
---
For up to date visitor information go to the Dorset County Hospital website. Click the logo.