Ridgeway Plus online
Alternative programming until 10am
Music Mix
---
Ridgeway Today in DCH
On radio channel 1 of the Hospedia bedside unit in Dorset County Hospital. Now and upcoming…
6:00am-
BBC Radio Solent
6.00 BBC Radio Solent from Southampton 6.30 BBC Radio Solent Breakfast in Dorset from Dorchester 9.00 BBC Radio Solent The Big Conversation from Southampton
10:00am-
Purbeck Big Band
our resident band
10:30am-
Music Sweet and Easy
11:00am-
Thursday Morning Sequence
a variable selection of features which includesLaughter Is The Best Tonic – vintage radio comedyTamara's Music Music – with Tamara RoutledgeCountryside & Gardens – presented by Jane Soole
The Talking Magazine – produced in association with the S.W. Dorset Talking Newspaper for the visually impairedLet's Enjoy Music – the shared music experience.
1:00pm-
The Great Performers
with Geoff Atherton. Today – Buddy Holly
If it not possible to broadcast one of the listed programmes we offer Good Talk, Good Music, Good Company.
Full programme schedule here
---
---
For up to date visitor information go to the Dorset County Hospital website. Click the logo.

Latest News

Ridgeway Magazine 24th May 2017

With 2 billion people expected to speak English by 2020,  Teaching English as a Foreign Language (TEFL) pays well and we tell you how to get on a course.
Our feature "Pets Patter", with retired vet and author Malcolm Welshman, tells us how to make a cat do what YOU want!
Where is the "Bus Shelter", a converted bus which will sleep 20 homeless people, to park? "Not here!" say Weymouth councillors.
Gardening tips concentrate on slugs and other pests.
We report on the newest must-have, reconditioned wind-up gramophones.

Click the Play button to listen (also available on our Listen page)
Ridgeway Magazine 10th May 2017

..read more..
Opening of the new Friends of DCH Shop

On 16th May 2017 we attended the opening of the new, re-located, Friends of Dorset County Hospital Shop. Peter Foster described the scene and spoke to many of the volunteers involved in this much-valued service. Click the play button to listen to our coverage of the event.

Opening Of New Friends Shop 16th May 2017.mp3

..read more..
---
You may also like…
---
Ridgeway Radio is proud to be a member of the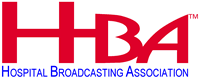 www.hbauk.com for more information about hospital radio in the UK