Latest News

John Constable and Osmington

A new Special Feature is available to hear on our Listen page. Two hundred years ago John Constable and his wife spent their honeymoon at Osmington Vicarage in October and November 1816. From his many expeditions came some of those very famous paintings. This two part show,  performed by Tim Laycock and Colin Thompson, celebrates the occasion and is illustrated by music, song, stories and readings. Other aspects ..read more..
---
You may also like…
---
Ridgeway Radio is proud to be a member of the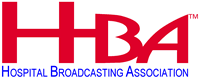 www.hbauk.com for more information about hospital radio in the UK
---
For up to date visitor information go to the Dorset County Hospital website. Click the logo.

Check out the Listen page which is frequently updated including the latest additions of Ridgeway Magazine.
---
Ridgeway Today
On radio channel 1 of the Hospedia bedside unit
now and upcoming…
1:00am-
Overnight with Ridgeway Radio
keeping you company
5:00am-
Ridgeway Dawning
The dawn chorus and gentle music to ease you in to the new day
6:00am-
BBC Radio Solent: The Early Show from Southampton
6:30am-
BBC Radio Solent: Breakfast In Dorset from Dorchester
9:00am-
BBC Radio Solent: The Big Conversation from Southampton
If it not possible to broadcast one of the listed programmes we offer Ridgeway Sound Mix, good talk, good music, good company.
Full programme schedule here
---