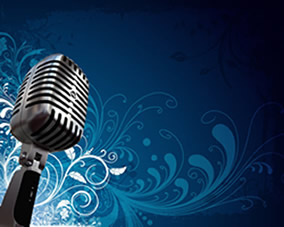 Ridgeway Radio is a voluntary organisation offering a personal and local radio service for the enjoyment of patients while in Dorset County Hospital, Dorchester, Dorset. Patients can hear us on the default radio channel of the Hospedia bedside media system - Channel 1 - and can phone the studio directly on *800 (that's asterisk followed by 800). We are delighted when patients phone during a live show and join in.
Click the play button to listen to an overview of the station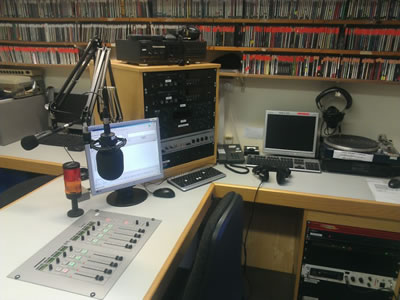 All radio is free but, in order to listen, patients need to register with Hospedia first using the telephone on the bedside entertainment unit and giving their name and postcode. This is a quick and simple process. Our presenters and ward visitors meet many of our listeners, personally and the station is delighted to play record requests together with a varied selection of our own programming 24 hours a day. To send a dedication and message to a patient in Dorset County Hospital use our online Request Form. Ridgeway Radio is a very popular station in the hospital thanks to our vast range of programmes suitable for all to enjoy and take part in.