Dorset and Somerset Air Ambulance is delighted to announce the launch of its 'Share the Gift of Life this Christmas' campaign.
'Share the Gift of Life this Christmas' is the charity's latest fundraising initiative, which asks members of the public to show their support and raise funds by either 'buying a bauble', 'giving a gift' or 'sending a card' to loved ones or friends during the festive season.
Buy a Bauble
Supporters can make an online donation and receive a downloadable Christmas bauble template. This can be personalised and decorated in any way. It could be a Christmas themed design, a picture in memory of a loved one, or a message of support for our crew. Baubles can then be returned to the charity and will be displayed on a Christmas tree at their airbase, bringing some festive cheer to members of the crew.
Give a Gift
You can give a special gift to friends, loved ones, or colleagues, by purchasing a range of stocking fillers from the charity's online shop, or by purchasing a lottery gift voucher and giving them the chance of winning a prize. For those who would like to ask for donations instead of receiving cards or gifts, they can show their support by setting up a fundraising page on the charity's website.
Send a Card
Supporters wanting to send a Christmas card to someone special can purchase an e-card for £5, £10 or £15 via the charity's online shop. For those who prefer to write and send their own, you can purchase packs of Christmas cards in a variety of designs.
Over the Christmas period, Dorset and Somerset Air Ambulance's critical care team will continue responding 19 hours per day, helping critically ill or injured patients across the region. The charity receives no direct funding from the Government or the National Lottery and relies on the generosity of the public to raise their operational costs of over £5 million per year.
Emma Jones, Dorset and Somerset Air Ambulance Fundraising Manager said:
"We are so excited to launch our Christmas campaign. Whether you are an individual, business, group or a school, everyone can show their support and get involved. We would love for people to send messages to the crew and spread the joy of Christmas with their loved ones. Every penny raised will make a big difference and enable us to continue saving lives."
More information about the campaign can be found by visiting the charity's website: www.dsairambulance.org.uk/share-the-gift-of-life-this-christmas
The Share the Gift of Life initiative will run until 21st December 2021.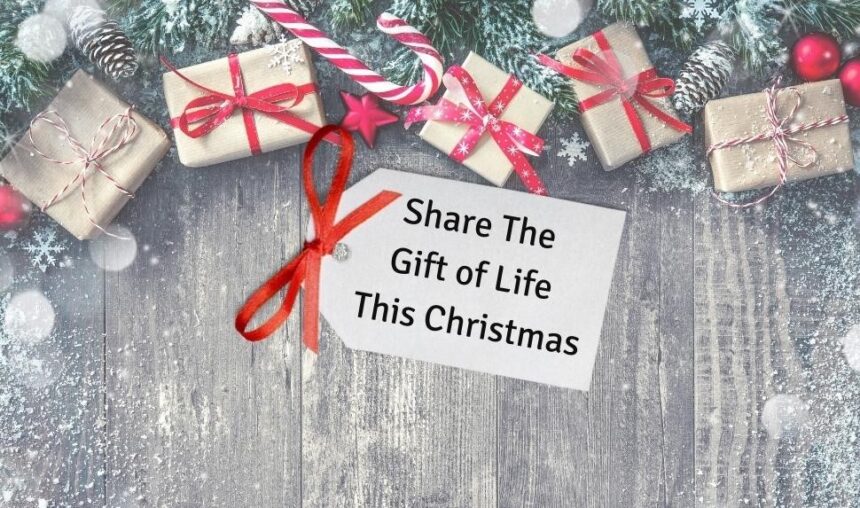 Below: the Air Ambulance Crew