Listen to our live stream. Click the play button below.
or Click here to open the player in a new window
or if you have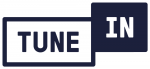 on your device, search for Ridgeway Radio
---
Over the years we have accumulated a vast number of interesting audio items and continue to do so on an almost daily basis. You can hear a few of these on this page which is frequently updated, so please re-visit and check for newly added items.
Select a category below, and sub-category where applicable, where you'll find a brief description of each audio piece. Then click or tap the play button under the item you wish to listen to. If you're looking for something but not sure where to find it, the index on the right (or below if viewing on a phone) might help. Clicking on a link will reveal the item's location in the category list.
NHS 70 at DCH
Arts In Hospital Concert with the Ridgeway Singers and Band
Clinical Research at Dorset County Hospital
NHS Friends and Family Test
Ridgeway Magazine
Special Features
Guest interviews
Outside Broadcasts
Miscellaneous
Hospital Radio Awards entries
From The Archives
Index – click a letter to reveal the list. Selecting an item in the lists will open a category on the left with the relevant audio piece